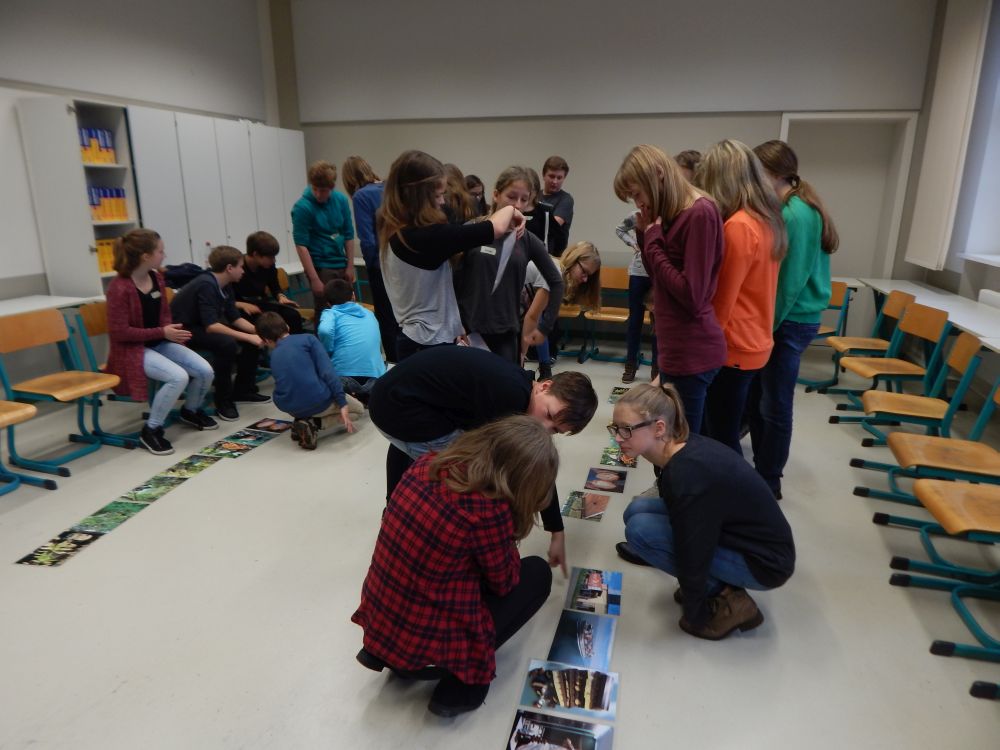 This was the question which Mr. Cabangbang asked at the beginning of the lessons. We tried to answer this problem in an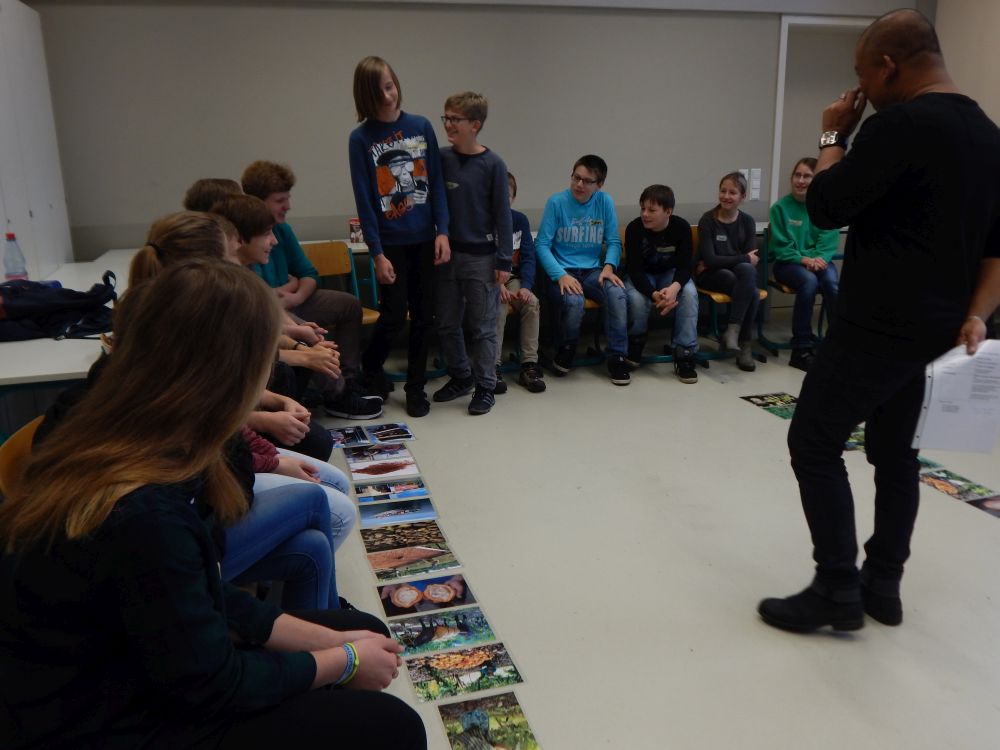 interesting project on 9th November. In five lessons we learned more about the production of chocolate. In the first part we heard that everybody in Germany eats ca.10 kg of chocolate per year. More than 48% of cacao beans come from Africa.
Europe gets the biggest part. In the middle part we found out more about the production. It was very horrible to hear that many children must work hard for our tasty chocolate.
Fair Trade was the next topic. Many organisations commit themselves to help the farmers. In the end we played a game which was similar to "Monopoly". We learned, that the farmers are very poor and don´t get much money. The cashier get the most. That is really bad. Later we got a delicious Fair Trade chocolate.
All in all the day was very important and informative. A lot of thanks to Mr. Cabangbang, from the Carpus organisation and Mrs. Balzer, our English teacher, who took the initiative to organise this day.
Text Anna-Maria Neumann and Anne-Kathrin Laske (class 8 A)/Fotos Frau Schloßhauer






Welcome to the Real World of Chocolate.
Carpus-Projekt 9 A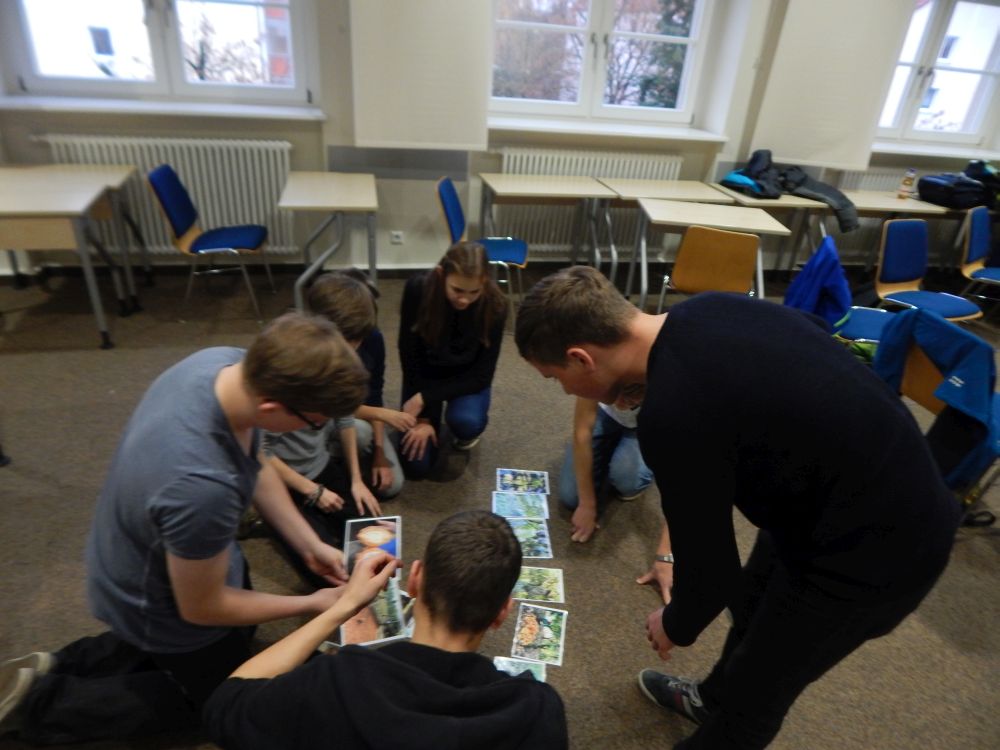 Monday 9
th
November, 2015 was the lucky day for all pupils of class 9 A : first because they didn't have to carry their heavy school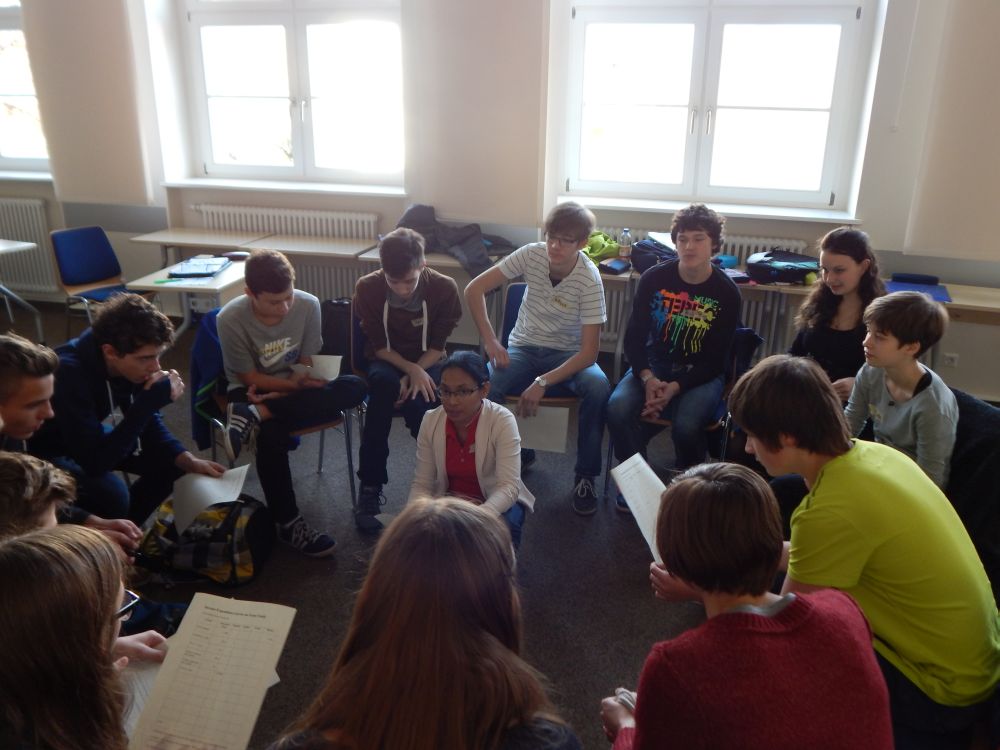 bags as usually and second they met a very nice person from the Philippines Nena Abrea and last but least third they were taught a lot of new and interesting facts about the way chocolate makes it way to Germany. Starting with some basic questions on geography, people, religion and languages as well as about schools and living condition of poor and rich people.
After a short break we watched the film ''Dirty Chocolate" from Denmark. It was an unbelievable report about child labour, trafficking and smuggle on the borders of the country. The film team started its tour to interview some big companies, their attitude towards child labour and to find out if the rumours about children that are kept and sold are true.
The ugly truth we got to know was that parents send and "sell" their children there to work and earn money for their families, but mostly these children are never paid anything although they are treated like slaves.
Then we took part in a role play which was very interesting for us because it was really a great job for the wholesalers to make so much profit, but very sad for the farmers who did all the work and found nothing left at the end. Almost all of us got to know how unfair life for the farmers must be and how hard it is to make ends meet this way.
A small step into the right direction is FAIR TRADE.
Here we learned what fair trade means in general and got to see the logos of some of the Fair Trade shops which sell the chocolate. Even in Germany you can buy a lot of FAIR TRADE products in different supermarkets.
So now we know that it's a very long way to get out of a seedling a good cocoa plant with fruits up to the bar of chocolate you can buy in the supermarket.
So at the end Niklas Birkfeld thanked Mrs Abrea for coming to us for this very special project.
We all had a lot of things to do and learned many new things.
Thank you again, Mrs Abrea.
Text und Fotos Frau Schloßhauer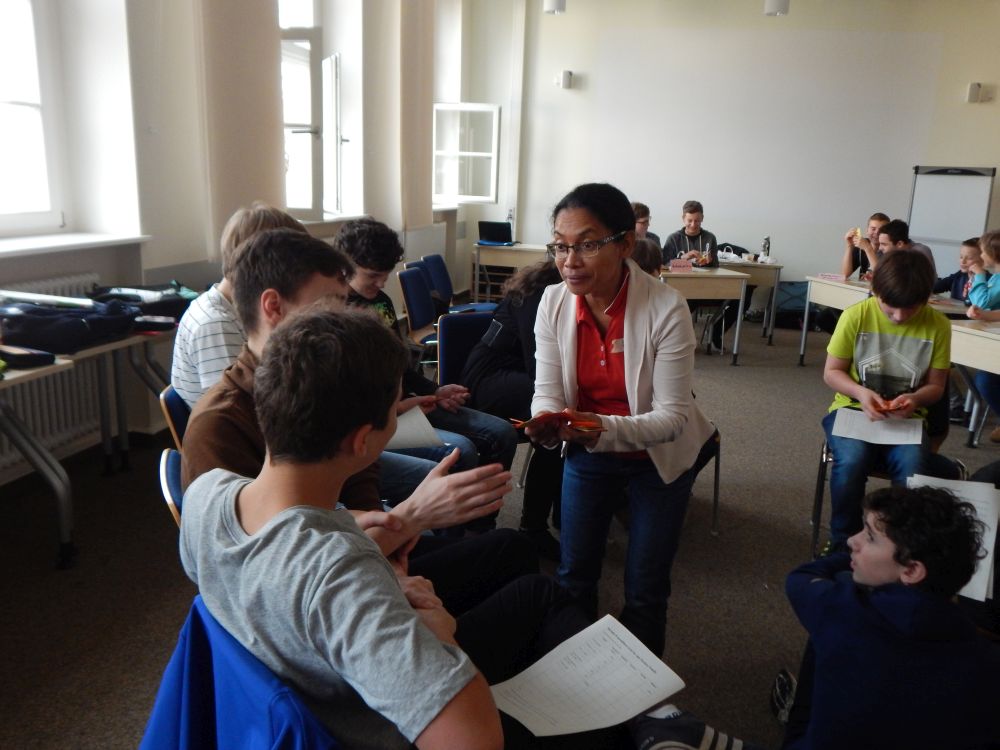 Read here, what the students think about this day:
"I think the project was very informative and I liked the role play about Fair Trade best." (Felix Gierach)

"Everything was well-prepared and that's why it was never boring." (Yannik Fornoville)

"For me it was a great day. The event was well-structured and the role play was the best part." (Max Plessow)

"I think that it was very interesting and also exciting." (Alexandra Scupin)
"If you ask me this project was great fun. Nevertheless, we learned a lot about the country and its people." (Anna-Lea Löser)